Leftover feed in your mixer or splitting loads over two days are both scenarios where you may use the Distribute button in the Delivery App. Read how it works below.
What is it? The Distribute button takes the remote readout from your mixer and distributes it to each ingredient in the load as if it were a perfect ration.
When can or should I use it? Distribute is best used when there is feed left in your mixer from the previous load or if you split a load over two days, assuming the same ration is being used in both cases.
When should I avoid using it? Because the Distribute button assumes a perfect ration based on the weight left in your mixer, the individual ingredient amounts will not reflect what you initially loaded. Keep this in mind as the data will be skewed if the initial load was not loaded well or if a different ration is being used. In some cases, it may be best to make manual adjustments.
Where is the Distribute button located? The Distribute button is red and is found in the Delivery App on the Load screen, just to the right of your scalehead name on an iPad and in the middle-right section of the screen on an iPhone.
How does it work?
When you intend on distributing a load, do not zero your scalehead. Leave the scalehead with the weight reading on it.
From the Delivery App, select the load by tapping the green Select button on the right corner of a load.
Tap the green Load button on the right side of the screen (photo 1).
Tap the white Select Scale box on the right side of the screen and select your scale head.
Tap the red Distribute button to the right of your scalehead name. The remote readout will be distributed to each ingredient as if it is already loaded. You may add to an ingredient(s) if you wish as normal (photos 2 and 3).
Select Confirm in the top left corner when finished loading in the upper corner after loading all ingredients (photo 4).
Continue to Delivery as usual.
View the ration and load calculation in photos 5 and 6.
Photo 1: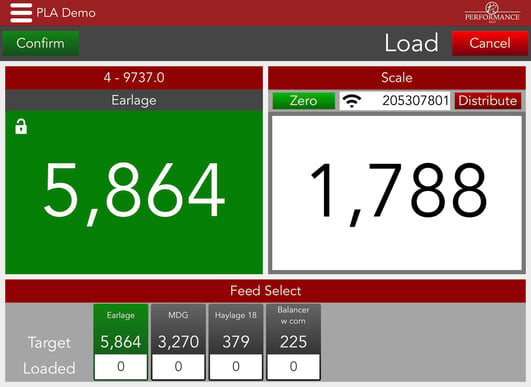 Photo 2:
Photo 3: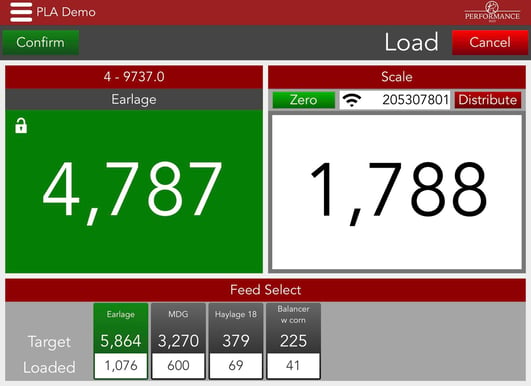 Photo 4: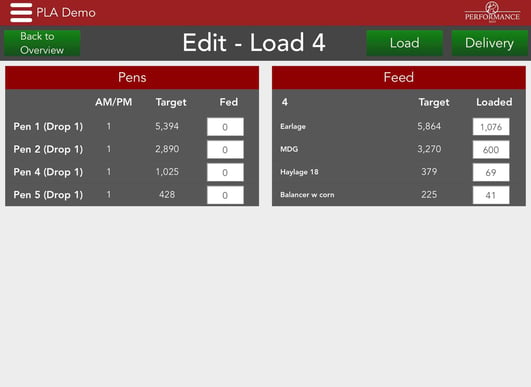 Photo 5:


Photo 6:

Our Customer Success team is here to help. If you have questions, contact us by calling 515-337-2187 or email us at support@cattlekrush.com. Be sure to take advantage of our complete resource library and how-to videos created to help you succeed.