The Performance Beef Scale App records all loaded and fed amounts automatically through a Bluetooth connection. Read the steps below to connect your scale head and start feeding today.
Note: Before connecting your scale head to your Performance Beef account, be sure the scale head is turned on and in range and the Bluetooth is on within your device settings.
Select a load to begin with by clicking the green Select button in the upper right corner of that load.
Click the green Load button in the upper right corner of the screen.
Click the white <Select Scale> box on the right side of the screen.
Click the name of your scale head.
Double check the weight displayed on your scale head and scale app match.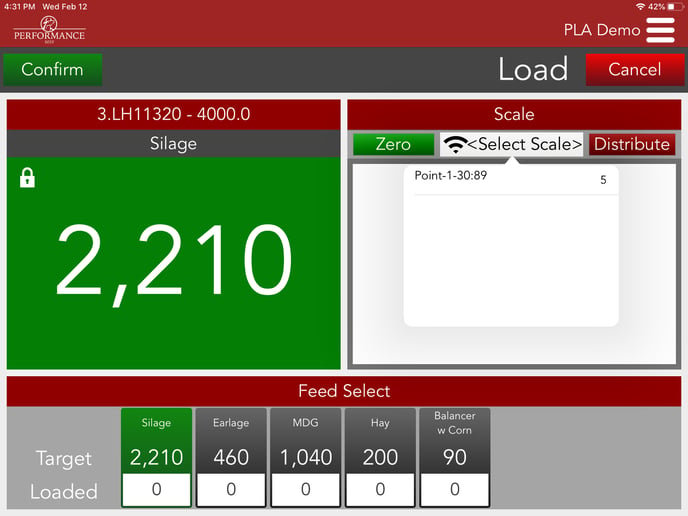 With the Performance Beef Scale App you can ditch your batch sheets with the confidence your feed calls and records are accurate.
Our Customer Success team is here to help. If you have questions, contact us by calling 515-337-2187 or email us at support@cattlekrush.com. Be sure to take advantage of our complete resource library and how-to videos created to help you succeed.