When using the Performance Beef App, it is important to always have the most current version in order to stay on top of new feature availability. Read these steps to learn what app version you are running.
Log into your Performance Beef App.
In the Scale App, click the three white bars in the upper left corner.
Select Settings.
The Software Version will be listed at the top of the screen.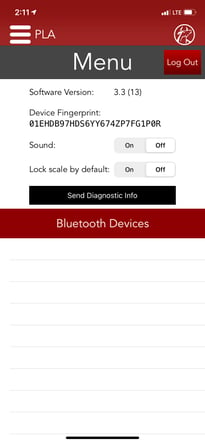 Note: To update your app, view our Updating Your Performance Beef App article. If you have multiple devices, you must update all devices in order for the app to run correctly.
Our Customer Success team is here to help. If you have questions, contact us by calling 515-337-2187 or email us at support@cattlekrush.com. Be sure to take advantage of our complete resource library and how-to videos created to help you succeed.